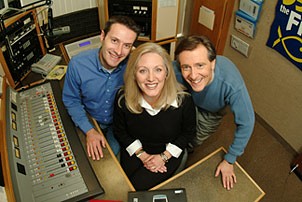 The On-Air Staff of 95.5 "The Fish" Radio
Photo was taken from a ladder with a "fisheye" lens to take in most of the broadcast booth.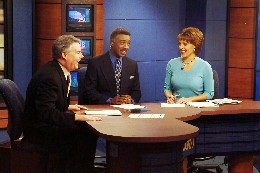 On The Air With Fox 8 News
Photo of an accountant (seated at left) who makes regular appearances on Fox 8 News in Cleveland, Ohio. He used this photograph in his newsletter.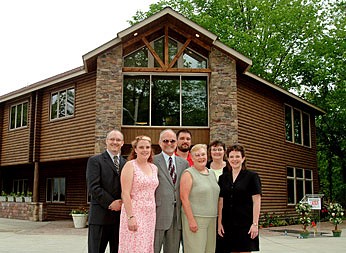 Founding Family of Vita-Mix Corp
Photo taken during dedication of a new addition at Vita-Mix Corporation's World Headquarters for their annual report.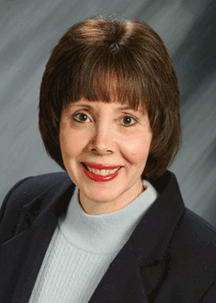 Look Your Best With Professionally Retouched Executive Portraits
Retouching can eliminate a variety of imperfections so that you will look your very best.
Some of the things that were done on this before/after portrait are: 1) removed a mole, 2) evened out hair sticking out around the head, 3) softened lines around and under the eyes, 4) brightened teeth, 5) toned down shiny spots on face.