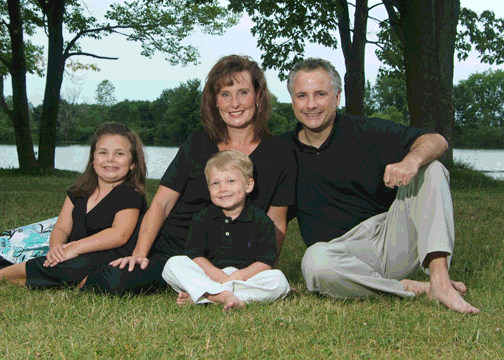 Portraits of groups have been a challenge since the dawn of photography. It's almost impossible to capture an image where every person looks great.
Digital retouching gives us the ability to create a family portrait that is as close to perfect as possible. We can adjust awkwardly turned heads, replace poor expressions, soften wrinkles and eliminate acne, stray hair and "bags" under the eyes.
To achieve this, we take several images of the same group to capture at least one good expression of each person. We take the best expressions from all images and blend them into one photo so that everyone looks their best.
With over 20 years of Photoshop experience, we have perfected the art of digital retouching to provide our clients with an heirloom masterpiece to be remembered and cherished forever.