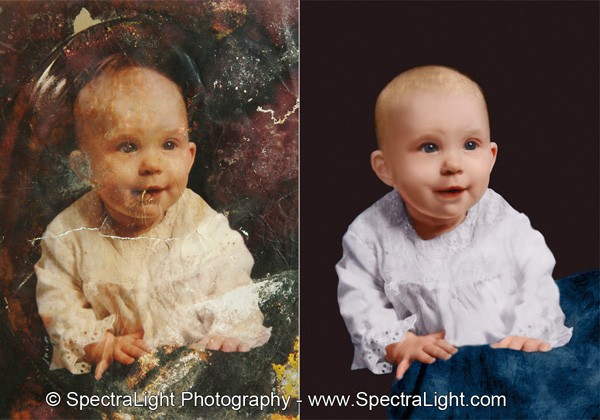 Don't Let Your Precious Memories Fade Away
With every passing day, your old photographs continue to deteriorate due to exposure from sunlight, humidity and pollutants in the air.
Now is the time to restore and share them with your children and grand children… and relive the sentimental memories that go with your photos.
Even if your photograph is in extremely poor condition, it may still be recoverable! Our photo restoration specialists combine today's digital technology with old-fashioned artistry to repair worn, stained, spotted, torn, cracked, bleached and faded photographs to their original luster.
Please contact us for a no-cost, no-obligation appointment to examine your photographs and receive a free quote… before it's too late.
Or call (440) 748-6300.