Scroll down to see SpectraLight Photography featured on TV, radio, newspapers and magazines.
---
Mark Featured on WKYC TV's "Good Company" Morning Show
---
Mark Featured on Front Page of North Ridgeville Press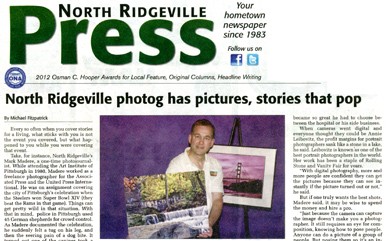 Click here to view the entire article
---
Mark meets Donald Trump's original "Apprentice"
Click here to view the article larger
---
Mark's embarrassing moment on Majic 105.7

An on-air visit to Cleveland radio station WMJI caused for an uncomfortable moment for SpectraLight Photography. Mark Madere – owner of the studio – attempted to stump the DJs with the type of business that he owns. After guessing that Mark's business is a portrait studio, host John Lanigan then asked if he did nude photos. To be clear – we DON'T do nude photos although we have done several glamour sessions over the years – all done in a tasteful fashion.
Click here to listen to the two minute interview
---
Mark helps raise over $25,000.00 for college scholarships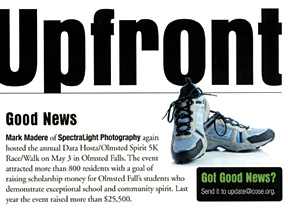 Click here to view the article larger
---
Mark's business is featured in COSE Magazine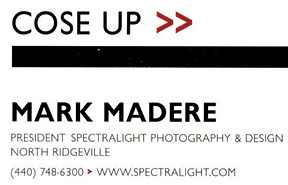 Click here to view the magazine article
---
Mark's photo is featured in Elyria Chronicle-Telegram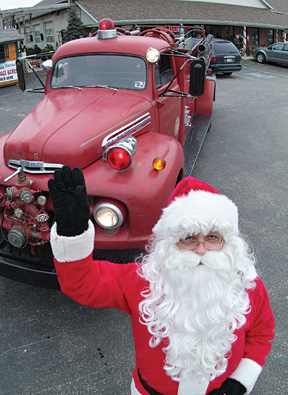 Click here to view the newspaper article
---
Mark's scenic photographs accepted for University Hospitals art show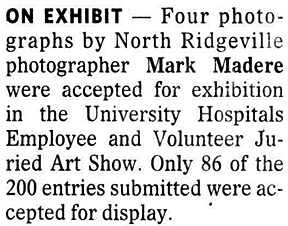 Click here to read the entire newspaper article
---
Mark helps raise funds for North Ridgeville Community Care with Bicentennial Mini-Poster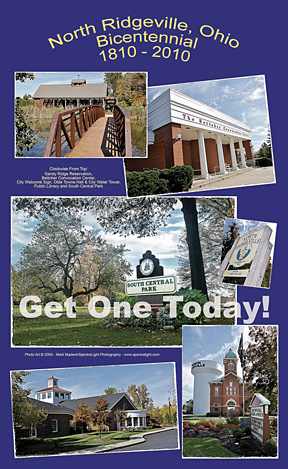 Click here to view the newspaper article
---
Mark is interviewed for COSE Magazine on running a home-based business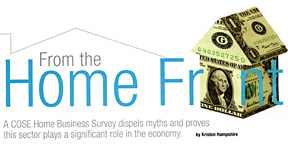 Click here to view the magazine article
---
Mark offers high school senior portrait scholarships to students in financial need